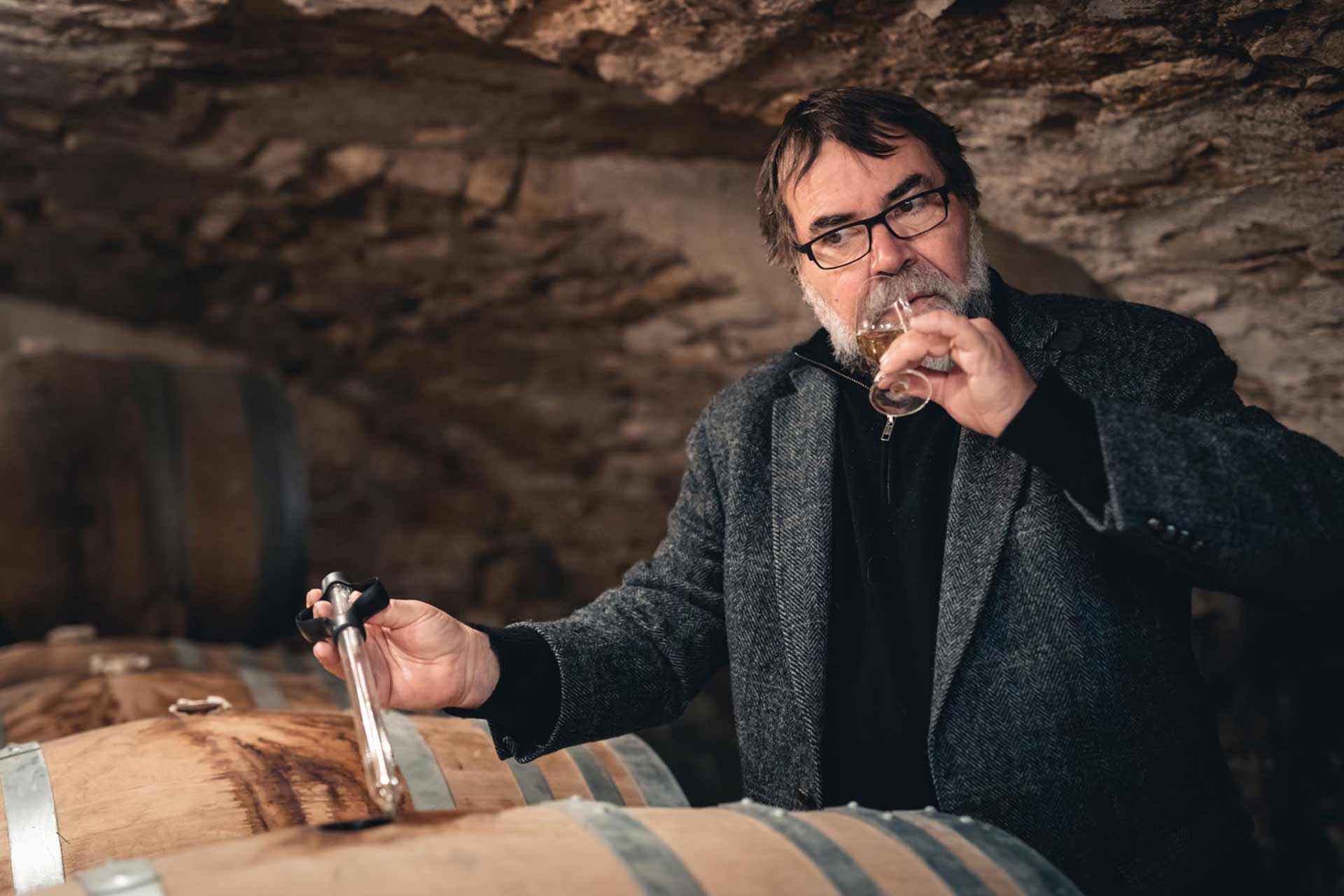 A nearly twenty years old adventure
In the world of rums, Christian Vergier has been closely associated with the track record of Martinique rums Trois Rivières and Maison la Mauny for nearly twenty years, as well as the resurgence of Reunion Island rums Rivière Du Mât and the creation in 1994 of New Grove rums in Mauritius. Christian Vergier also spearheaded the Arcane, Beach House and Turquoise Bay brands.
Other noteworthy and successful collaborations are with the renowned G. Rozelieures Lorraine whiskies and the exotic Aïkan whisky matured in Martinique.
An educator at the International Centre for Spirits in Segonzac, Charente, he has been teaching industry members for many years about maturation processes, blending techniques and good cellar management practices.
His sphere of influence is now moving to China where he is playing a part in the Whitail-Brewing Manor brand, the first wood-matured Baijiu…